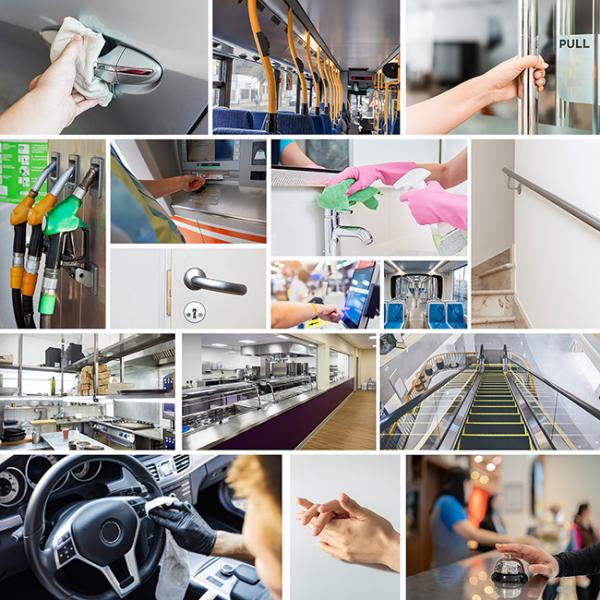 Hygiene remains at the forefront of mind for millions throughout the world as experts continue to reinforce its critical role in curbing the spread of diseases.
Frequent and proper hand hygiene is one of the most important measures that can be used to prevent infection with the COVID-19 virus. Wash services should enable more frequent and easily accessible regular hand hygiene.
Cleaning and disinfecting high-touch surfaces daily in common use areas (e.g. tables, counters, hard-backed chairs, door handles, light switches, phones, tablets, touch screens, remote controls, keyboards, handles, desks, toilets, sinks) and on transport systems (hand-holds, seats, armrests, steering wheels, door handles) has now rightly become part of the daily routine to help prevent the spread of infection.
Concept has now pivoted manufacturing production to help in the fight, producing a range of easy-to-use products, including W.H.O. Hand Sanitisers and hard surface cleaners/disinfectants.