News
New Design Polishing Process Chart available now.
01 February 2018
Just released by Concept, the large (500mm x 700mm) 2018 Polishing Process chart helps you understand the simplicity of the Surf-ACE Compound system for paint rectification.
Talk to your distributor of Surf-ACE products to get yours!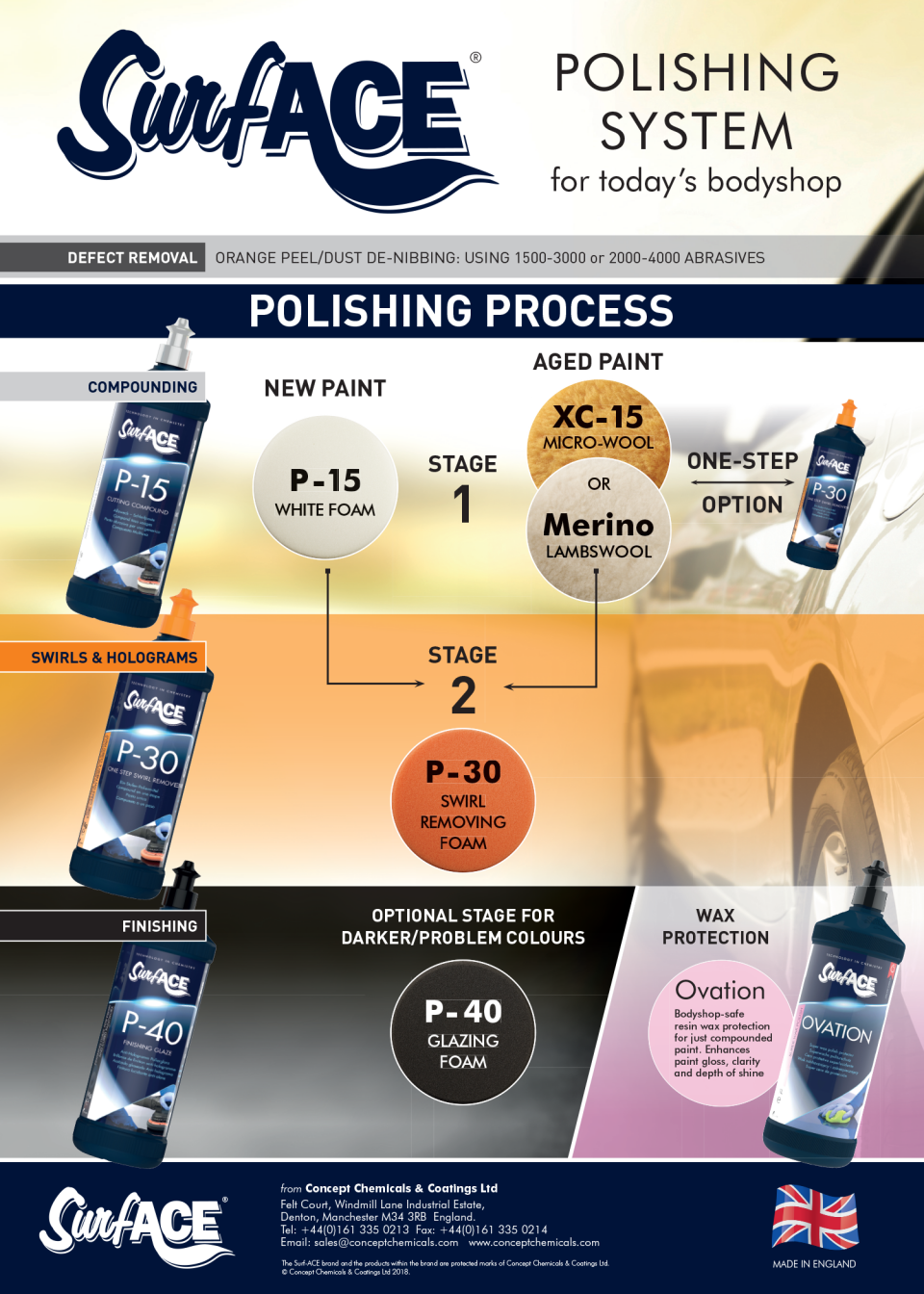 Two great new products ideal for bodyshops
01 January 2018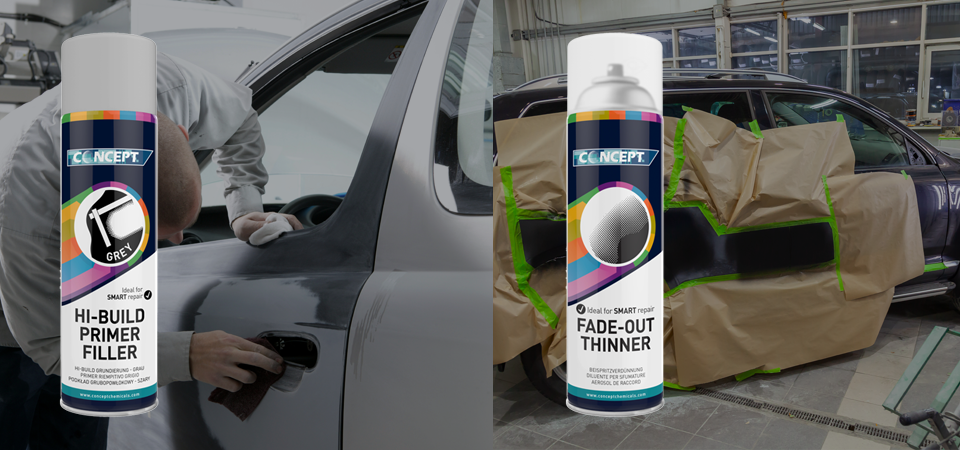 Concept have launched two great products that will be invaluable in bodyshops: Hi Build Primer Filler and Fade-Out Thinner. Packed in handy, easy-to-use aerosols both of these products are must haves for the busy repair shop.
Hi Build Primer Filler – Grey Part# 73012
VERY FAST AIR DRYING PRIMER-FILLER
provides a thicker coat to smooth surface imperfections. Compatible with ALL leading water based paint systems, traditional solvent based coatings and 2-pack ambient cured finishes.
Easy to sand, smooth matt finish – ideal for spot and smart repairs.
QUICK DRYING AND READY-TO-USE
Eliminates the need for stopper, putty, fillers and undercoats.
Excellent adhesion - can be applied to all types of metallic surfaces (Zintec, mild steel and aluminium), aged paint finishes and rigid plastics.
Includes 2nd fan spray nozzle for choice/control of spray pattern.
---
Fade-Out Thinner Part# 72012
TIME SAVING
A quick and easy way to blend in paint edges to repaired areas.
TECHNICALLY ADVANCED
A technically advanced blending solvent Fade-Out Thinner is a fast and simple way to accurately dissolve edges on ALL clearcoats and paints to give an invisible blend/finish.
THE PERFECT SOLUTION FOR SMART REPAIRS
This 'spot' repair blender enables the user to confine repair to a single panel.
SAVES TIME AND COSTS
Once clearcoat has been applied, the painter sprays on a light mist coat of Fade-Out Thinner to effectively blend the area.
The blended edge will melt into the original paintwork, needs little or no processing once the paintwork is cured.
Pages