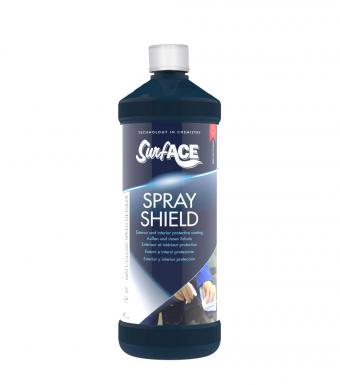 A unique spray, wipe and easy-buff coating for fast protection of all solid surfaces: paintwork, plastics, laminate and glass. Spray shield does not alter the sheen of the item being coated: Wet look coatings are sealed with improved gloss levels. Matt lacquers stay matt. Spray Shield removes showroom finger prints effortlessly on all hard surface areas.
This hybrid waterborne coating dries in seconds and unlike conventional silicone based products, Spray Shield can be over-painted without adhesion loss or lacquer film distortion, making it the perfect solution for automotive and industrial finishing.
For furniture and industrial fittings applications, Spray-Shield is ideal for showroom pieces, shop-fitting displays, high-end kitchens.
Downloads
Datasheet:

Spray Shield.pdf