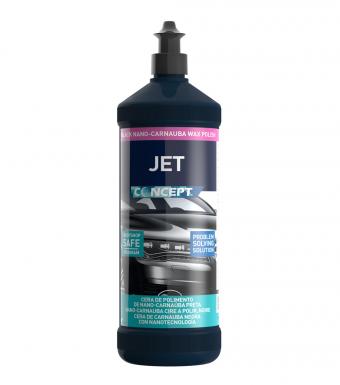 JET quickly and easily brings full gloss back to problem black paintwork by eliminating/masking minor holograms /swirl-marks. A quick solution for problem paintwork saving time and resource.
Nano "Lotus-leaf" effect: Nano-Technology bonds to paint surfaces driving off water, helping reduce dirt build-up, and making surfaces easier to clean and maintain.
Developed for All Paint Systems: Fully tested to ensure compatibility with all modern paint finishes including HS, Ceramic Clear coat etc.
No problems of black plastic trims. Whereas some conventional polishes have to be kept off adjacent plastics & rubber for fear of white staining, JET can be safely used without need for masking.

Downloads
Datasheet:

Jet.pdf
MSDS:

JET - GB - 2021.pdf