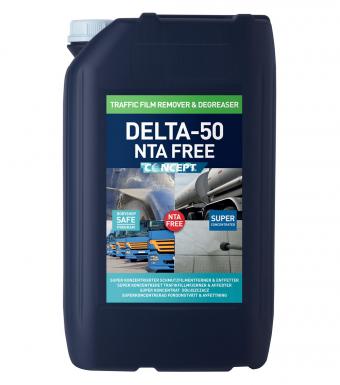 A highly concentrated traffic film remover, multi purpose cleaner and degreaser.
Ultra efficient and economical across a wide variety of cleaning applications.
Specially formulated to deliver cleaning performance on cars, commercials as well
as industrial and agricultural cleaning applications which include cleaning and degreasing
of metal components and worshop - garage floor areas.
Downloads
Datasheet:

Delta-50 NTA Free.pdf