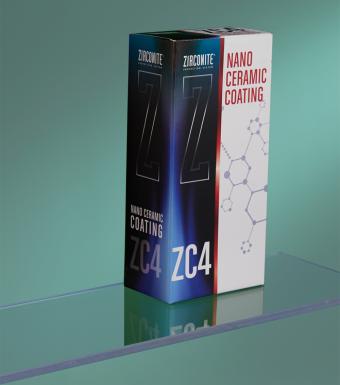 Protects & increases gloss levels to a new standard of excellence
High-gloss, multi-surface protector with ultimate hydrophobic effect.
Bonds to painted surface, coating lasts up to 2 years.
Scratch resistant coating.
UV resistant.
Chemical and corrosion resistant.
An easy to use, high gloss, multi-surface protective sealant.
Dramatic water repelling properties: minimises water spotting.
Long-life protective shield: chemically bonds to paintwork, plastics, chrome, aluminium and glass.
Nano "lotus-leaf effect": ensures surfaces stay cleaner for longer, repelling dirt and soiling even in the harshest climates.
Chemically resistant: unaffected by repeated washing cycles from ph2 to ph13.5.
Contents:
1 X 100ml Nano Ceramic Coating
1 X Zirconite Applicator Block
2 X Zirconite Suede Cloths